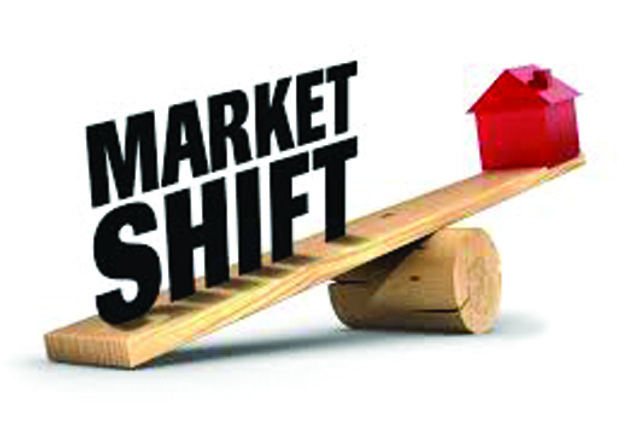 Oahu real estate getting closer to a buyer's market
Hawaii's housing shortage, which has plagued homebuyers for years, finally appears to be loosening up. The recent inventory increases are expected to continue into next year, opening more doors for buyers.

So what can we expect in 2019 for the local housing market? Here are some real estate trends and issues to watch for:

Shifting market
The number of active residential listings on Oahu steadily grew this year and could continue to rise more in 2019 if interest rates climb. Despite the uptick in listings, it's not considered a buyer's market just yet, but it's becoming more of a balanced one after being a hot seller's market for the past several years.

A more balanced market means buyers will have more opportunities and leverage.

Growing inventory means homebuyers will have more choices and may not have to compete in as many multiple-offer situations or bidding wars, which were commonplace in the past several years. Increased inventory also means there might be room for buyers to better negotiate price or terms. 2019 might be the year many young and first-time homebuyers who have waited or been sidelined in the past could achieve homeownership.

Buyers also face rising interest rates that could take a bite out of their budget.

For sellers, homes might take slightly longer to sell. Homes are still selling quickly on a historical basis, but the critical "days on market" indicator could grow. More days on market could result in getting a lower price. Sellers will need to price their homes right and might also need to invest more in preparing or fixing up their homes for sale. Or they could offer incentives to attract the right buyer.

Condo boom
The Honolulu condo boom continues, but the activity has shifted to the Kapiolani-Ala Moana corridor, where thousands of units in multiple new condo towers are planned near the future rail stations. They include Central Ala Moana, Azure Ala Moana, Sky Ala Moana, Residences at the Mandarin Oriental Honolulu and several others.

A couple of projects have already started their sales process, and other developers are preparing their launches in the first half of 2019 and beyond.

Some of the buildings could be finished as early as 2021. Besides competing products, the developers will be challenged by a labor shortage and rising material costs that could cut into profitability or force them to be more creative in coming up with cost-saving measures.

Mortgage rates
Despite recent softening, long-term mortgage rates are expected to rise above 5 percent in 2019. Realtor.com forecasts rates to average 5.3 percent throughout 2019, reaching 5.5 percent by year-end.

That's still very low on a historical perspective, but a significant jump from the 4 percent rates from about a year ago.

Higher rates would affect first-time buyers and other buyers struggling with affordability in high-priced Hawaii.

Mortgage rates have fallen during the holidays, which is the slowest time of the year for real estate. The benchmark 30-year, fixed-rate mortgage has dipped to 4.55 percent, Freddie Mac said Thursday. That's down from 4.62 percent last week and a recent high of 4.94 percent in November.

The rising rates this year have hit the refinance market, but it could rebound in 2019 if rates dip.

The economy
Turbulence and turmoil in everything from the financial markets and foreign trade are creating uncertainty, pessimism and questions for 2019.

Is the economy slowing? Is a recession on the horizon? Will the wild swings on Wall Street force mom-and-pop investors to pursue more investments in real estate?

Hawaii's economy is still enjoying ultralow unemployment, record tourism, strong construction. But the national and global influences will eventually hit home.

Home prices
Oahu experienced record-high home prices this year.

Single-family home prices on Oahu were at a median $790,000 through November, up 4.2 percent from the same period in 2017, according to the Honolulu Board of Realtors. The number of sales, however, was down about 5.6 percent during that time.

The University of Hawaii Economic Research Organization forecast in September that single-family home prices on Oahu will be around $802,700 in 2019.